Loyalty
Last weekend, I finished an Ironman. The training consumed valuable time with both family and friends that I'll never get back. However, the support and love that I received on the days surrounding the race have given me an increased appreciation for the people that are in my life and the unwavering support they offer.
Finishing the race was an incredible experience. The day of the race had its share of extreme ups and downs, both of which I've come to value now that it's over. Since I no longer have to worry about waking up at 5 a.m. to get to gym, I've spent a fair amount of time replaying the past 30 weeks and the sacrifices involved.
The people pictured below were with me at every possible step of the race. They spent almost 13 hours watching 154 people swim, bike and run 140.6 miles back and forth through sunburn, darkness, and rain.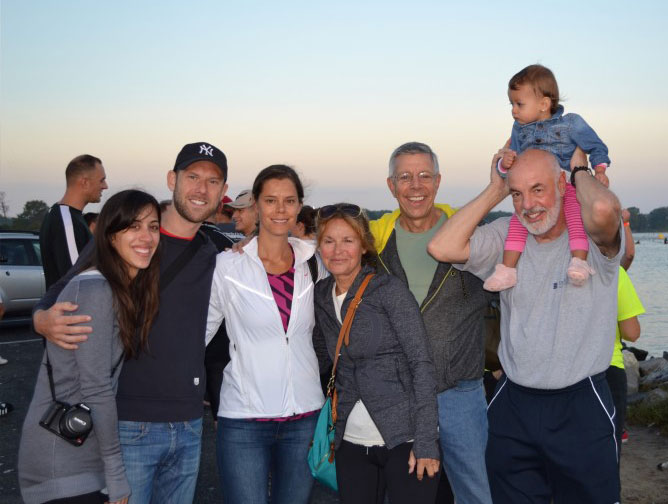 I feel so tremendously lucky to have them in my life and I'm pretty sure I don't always make that apparent. I don't think they have any idea how much having them there meant to me. The thought of them standing around the next corner got me those small wins that kept me upright.
To me, the most telling part is that I didn't specifically ask any of them to come. All of them were there because they wanted to be. And that, meant the most.
I've spent the last week thinking about what I could say or do to show my appreciation. The best I could come up with is to simply say "Thank You".
This is loyalty.